Profile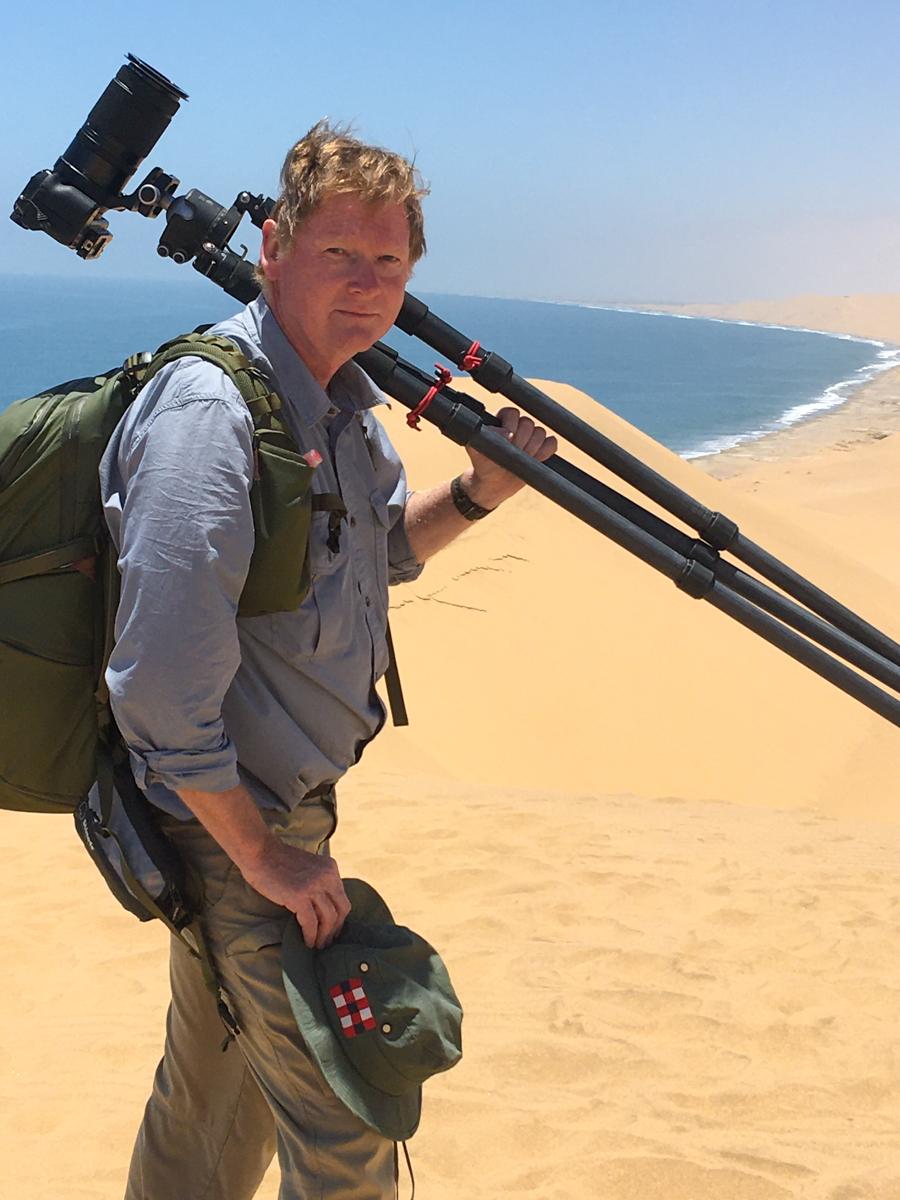 Based in Scotland, Malcolm MacGregor has worked as a landscape and documentary photographer, travelling the world for 20 years. His most recent work is a book about the Namib Desert entitled 'The Namib'. Details are here.
For me, photography is about life. As soon as I have a camera in my hand, I am paying attention, looking closely at people, things, or the landscape. Photography gives us the chance to say something about the world we live in.
My genre is wilderness, searching out aspects of nature that are off the beaten track. Photography has taken me from mountains, to deserts, to war zones. I have travelled extensively, from Oman to Iceland, from Afghanistan to Africa. Closer to home I have a portfolio of Scotland's castles and gardens.
My early career was spent as a professional soldier in the Scots Guards and 6th Gurkhas, living and working in Asia, the Middle East, Europe, and the UK.
After 19 years service with the Scots Guards and 6th Gurkhas, I entered the world of photography. I began by seeking out images of the mountains and glens of Scotland and the deserts and coastline of the Middle East. My first book, Wilderness Oman, was a two year project which tapped into the eclectic mix of desert, mountain and coastal landscapes. Another book, Oman: Eloquence and Eternity, followed, supported by a portfolio called Light over Oman. After that it was back to Scotland working on The Outer Hebrides.
Subsequently I worked on a major project with the HALO Trust, a humanitarian mine-clearance charity. Documenting the work of this international group took me to nine conflict zones in Africa, SE Asia, the Balkans and Afghanistan, with exhibitions in Washington DC and London.
From there it was back to Scotland for work on a book entitled Mull, Iona and Staffa. A year later I returned to Afghanistan to photograph the Scots Guards on operations in Helmand. From there to Brittany, Iceland, Colorado and New Mexico. Additionally, I have been a photographer and writer for Scots Heritage Magazine, documenting many of Scotland's historic buildings.
Working initally on film, my camera of choice was the medium-format Mamiya 7II. As my style evolved I changed to a 5x4 large format camera, the Ebony 45s. It was a revelation to see the world upside down and back to front which helped develop compositional skills. Acting and moving slowly and deliberately with this camera developed my sense of place and powers of seeing and sensing more than a landscape. I now use digital Fuji X series of cameras. A medium format GFX 50sii with four wide angle to short-telephoto Fujinon lenses, is my main camera, with the smaller Fuji XT-4 as back up.
I undertake private commission work and have done so in the British Isles, France, Iceland, Oman, and Alaska. I have exhibited photographs in London, Muscat, Edinburgh and Washington DC. I have been honoured to lecture about photography at The Royal Geographical Society in London, the Royal Photographic Society, the Fine Arts Society in Muscat, and with Cunard on board the Queen Elizabeth.
I am a Fellow of the Royal Photographic Society, a Fellow of the Royal Geographical Society, and an Associate of the British Institute of Professional Photography.
I hope you enjoy browsing through the photographs on this website, and thank you for visiting.